Yo yo. HAPPY NEW YEAR!!! :) MUCH LOVE ♡
Broken promises...
I opened myself up to him when I knew I shouldn't have. He promised he would come by but he never did and now his phone is off. Tomorrow is going to be really awkward when I see him because all I'll see is the liar in front of me and feel the pain from caring for someone who doesn't deserve me. I mean why tell someone you want to talk and that you promise to come but then...
Been a long time
Hahahah I forgot I had this. So sad but oh well. I'll try to remember to update more.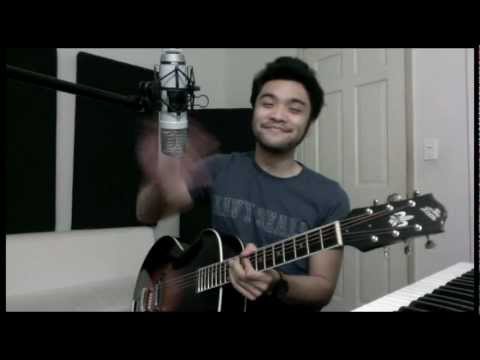 What I'm Waiting For....
The moment when you meet someone and just know that's the person you want to spend the rest of your life with….
...?
I really don't know where I'm at or what I'm thinking…. My mind is a mystery even to me… My life is something I no longer have a say in…. I go day by day planning and thinking but then everything goes another way…. I give my life to Him for I have no idea what or who I am anymore…. I am a ?
Don't you just love that moment when you realize...
You used to put yourself through all that pain just to be together, but now they hardly cross your mind at all. When you see a picture of them with someone else, you're actually happy for them and not jealous. It's crazy how feelings eventually fade away when you least expect it.  Can't wait for this moment…
Texts from this morning...
The texts I got this morning completely threw me off but it did help out a lot cause now i know he at least knows he was wrong and that everything is out in the open. Now I know if I see him i can handle it and wont freak out because it would have been our first time talking. But as for now we are no longer friends and I just wish him the best. Because I know for me and right now in my life God...
Reblog if 2011 was a rough year for you too.
Thought of the moment...
He took a lot away from me but I'm stronger than that and him. And what better way to show it then to go out and have some fun with amazing friends celebrating my bests b-day. But first gotta finish this paper and then on to another night of fun, drinks, flirting, and forgetting about everything he took. :) With love Monique L. p.s. Here's to a good night and remembering most of it...
My conclusion... On to a new me.. in away. :)
Been thinking a lot lately and I've come to the conclusion I really do have a blessed life and its all Thanks to God. Even tho I may have my hardships and struggles He has been there guiding my way and given me A LOT more than I could ever imagine. Gonna keep moving forward with a smile on my face and faith and devotion in my heart. With lots of Love to all. Monique L. :) ♥
Thoughts of him...again
Woke up this morning to thoughts of him…The good, the bad, and the I can't believe I did that. 
7 tags
6 Types of Love
6 Types of Love  Eros a passionate physical and emotional love based on aesthetic enjoyment; stereotype of romantic love Ludus a love that is played as a game or sport; conquest; may have multiple partners at once Storge an affectionate love that slowly develops from friendship, based on similarity Pragma love that is driven by the head, not the heart Mania obsessive love; experience great...
Dislike my hours being changed...
SERIOUSLY DISLIKE my hours being changed. I have NOTHING to do. Well I probably have lots I could do but I don't wanna or can't remember. Being trapped at this campus and not work is kind of bugging me a lot more than I thought it would. I feel like I'm wasting my time waiting for work to begin IN 2 HOURS. UHG HIGH FRUSTRATION. Maybe partly due to the fact I have only eaten a...